In December 2018, I moved to India to research my next play, Fontwala. Early 2017 I began interviewing Rajeev Prakash Khare, a designer and typographer of Indian letterforms, mainly Devanagari. He designed the ANGLO NAGARI KEYBOARD one of the first softwares that could type Hindi and other Indian languages on the Computer via their program APS. As Microsoft entered the market with Windows XP loaded with free fonts for Indian languages, Khare's company shut down overnight. The story is a man's passion for his language and script and digitization of "complex" scripts. During the research I proposed a digital art exhibition at New Delhi's Kaleidoscope Digital Art. I shot, edited, animated and produced the exhibition that ran for three weeks in Aug 2019. We presented our work in seven video screens as well as weekly Devanagari calligraphy workshops for the attendees. After the exhibition we also participated with Delhi Street Art to create street art based on Devanagari script.
DIGITAL ART EXHIBITION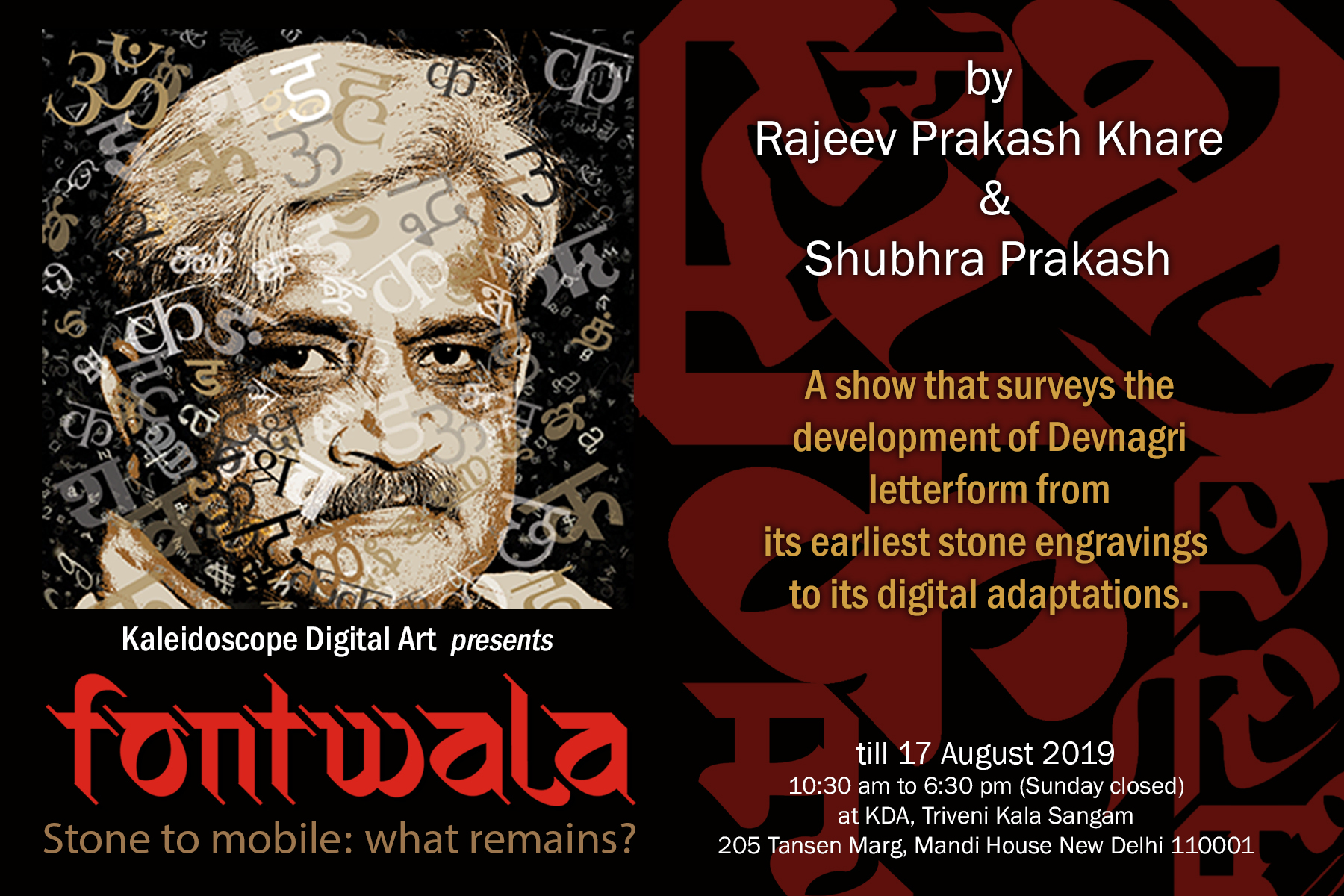 ---
GLIMPSE OF EXHIBITION VIDEOS
click image to watch videos, use password 'typehindi'.
Note : Rajeev Prakash Khare voiceovers are currently in Hindi language only. English dubbing and captioning yet to be added for the next iteration.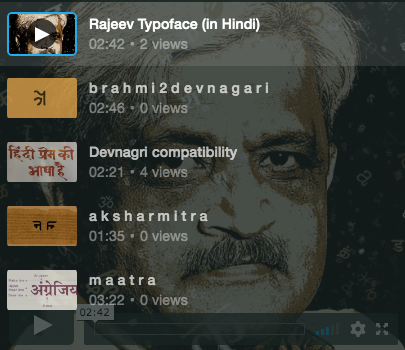 Videos exhibited covered topics such as : aesthetic of complex script, battle of conjuncts and maatras, our everyday interaction with type, the long road to typing in hindi on an english keyboard and the legacies of pioneers who carried devnagari
from stone -> metal -> printing press -> digital age.
---
CALLIGRAPHY WORKSHOP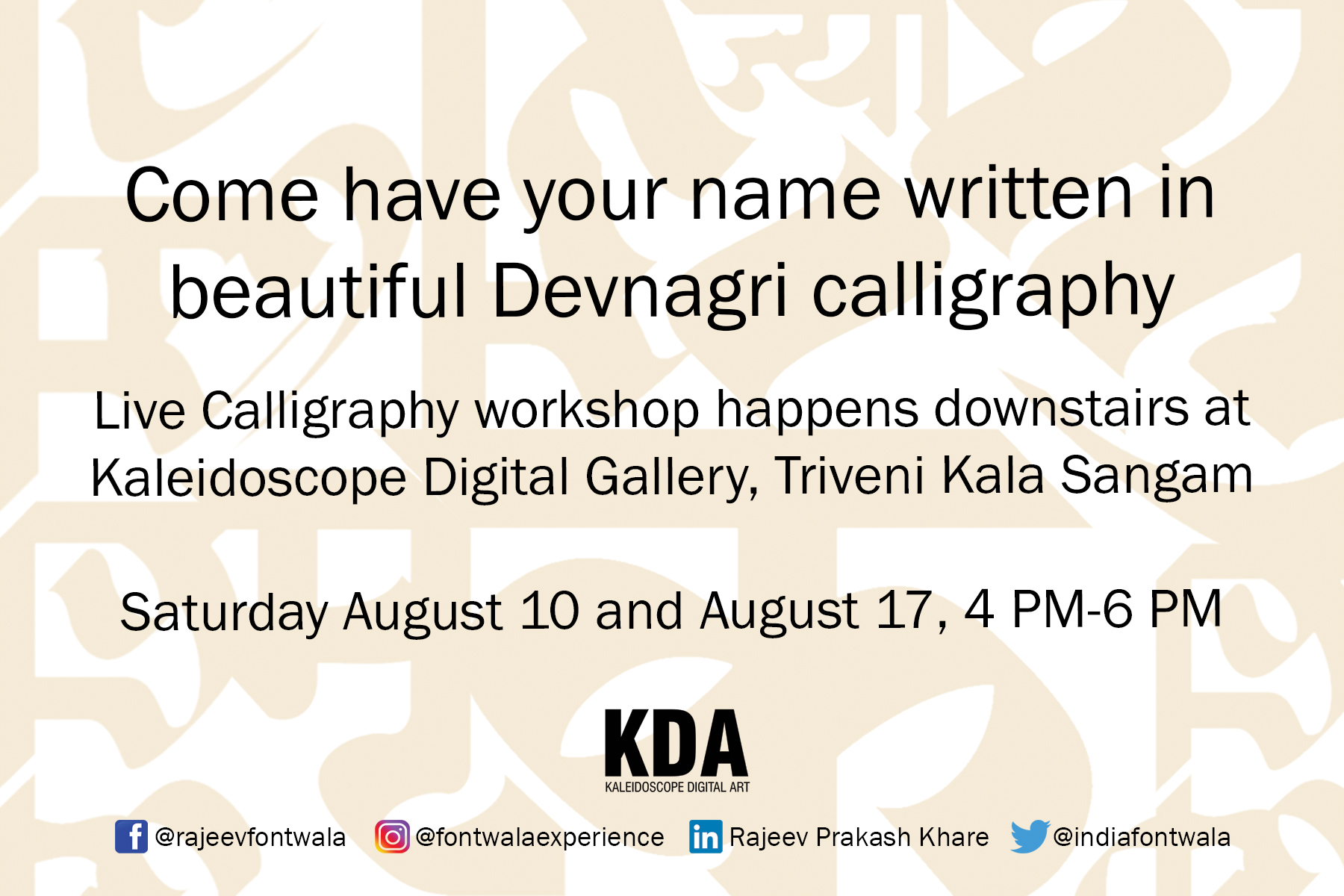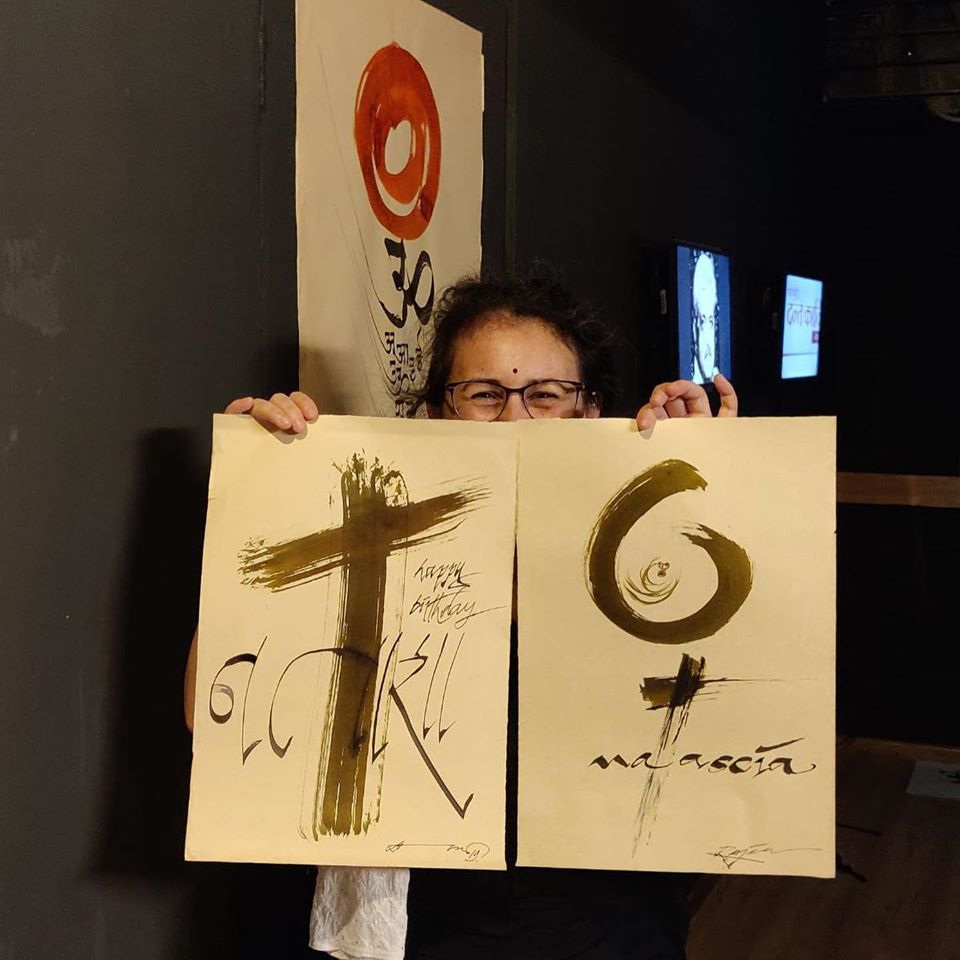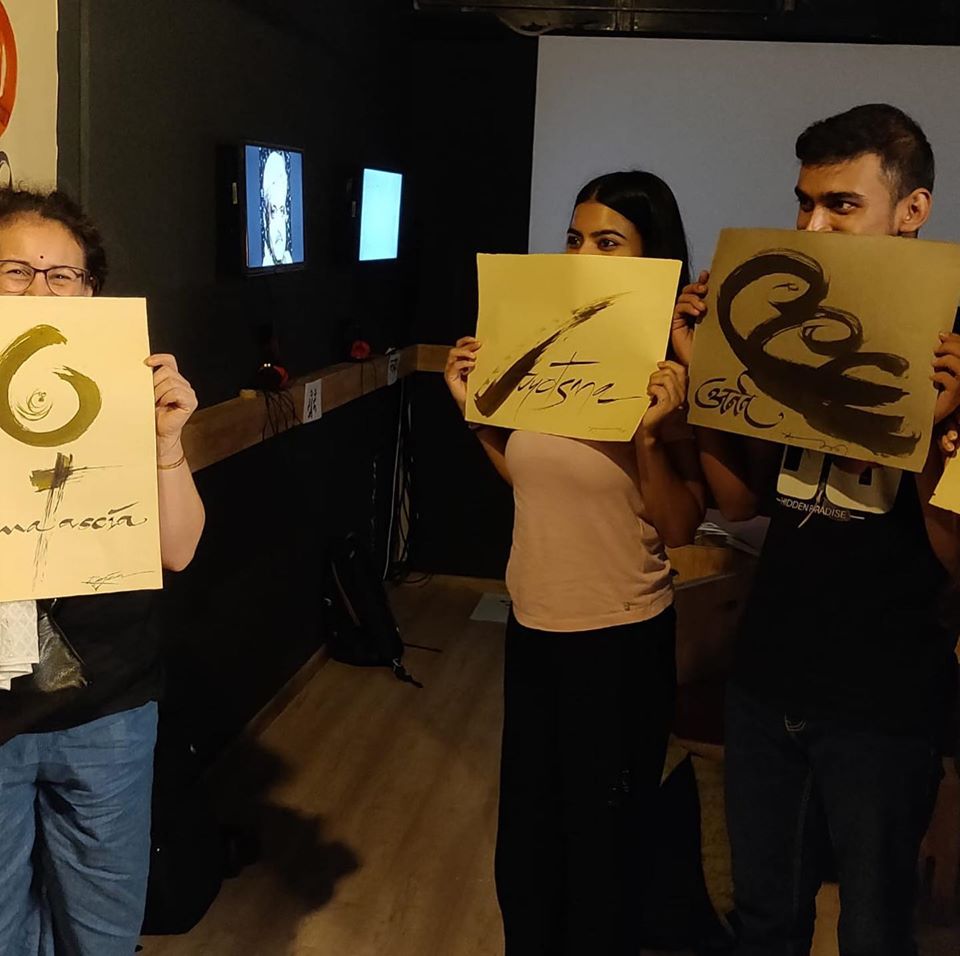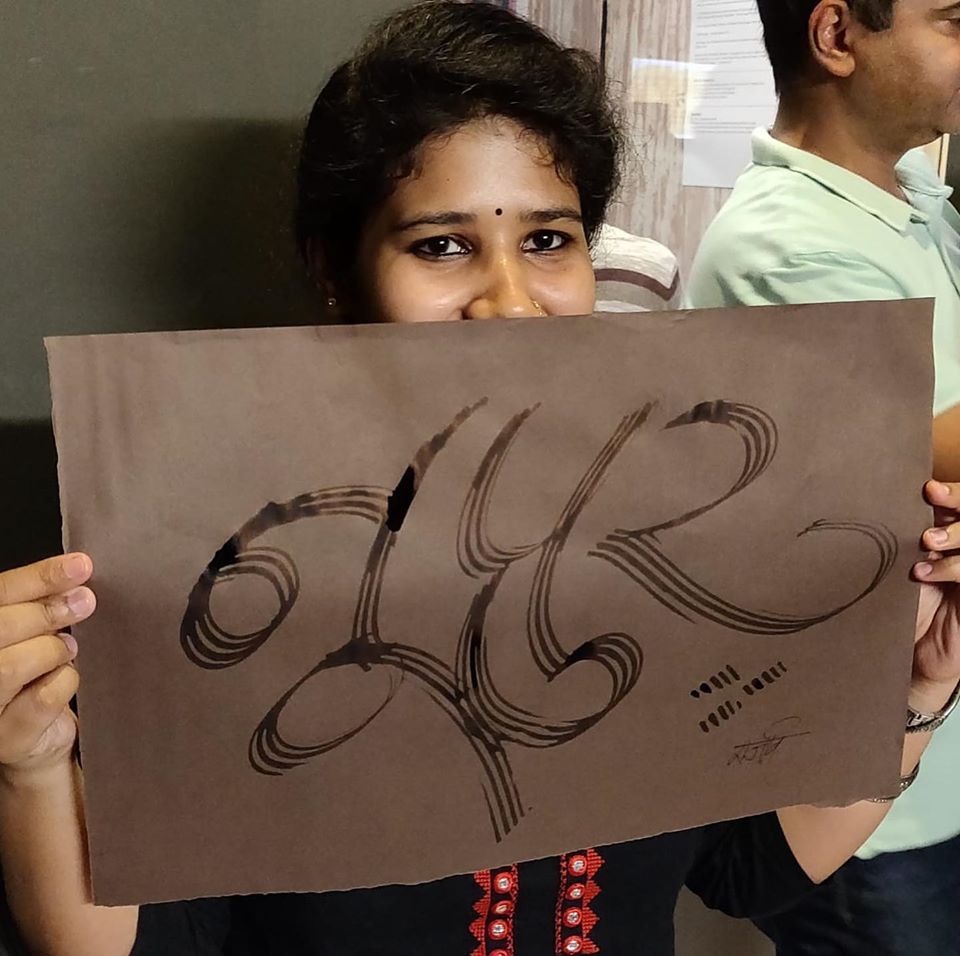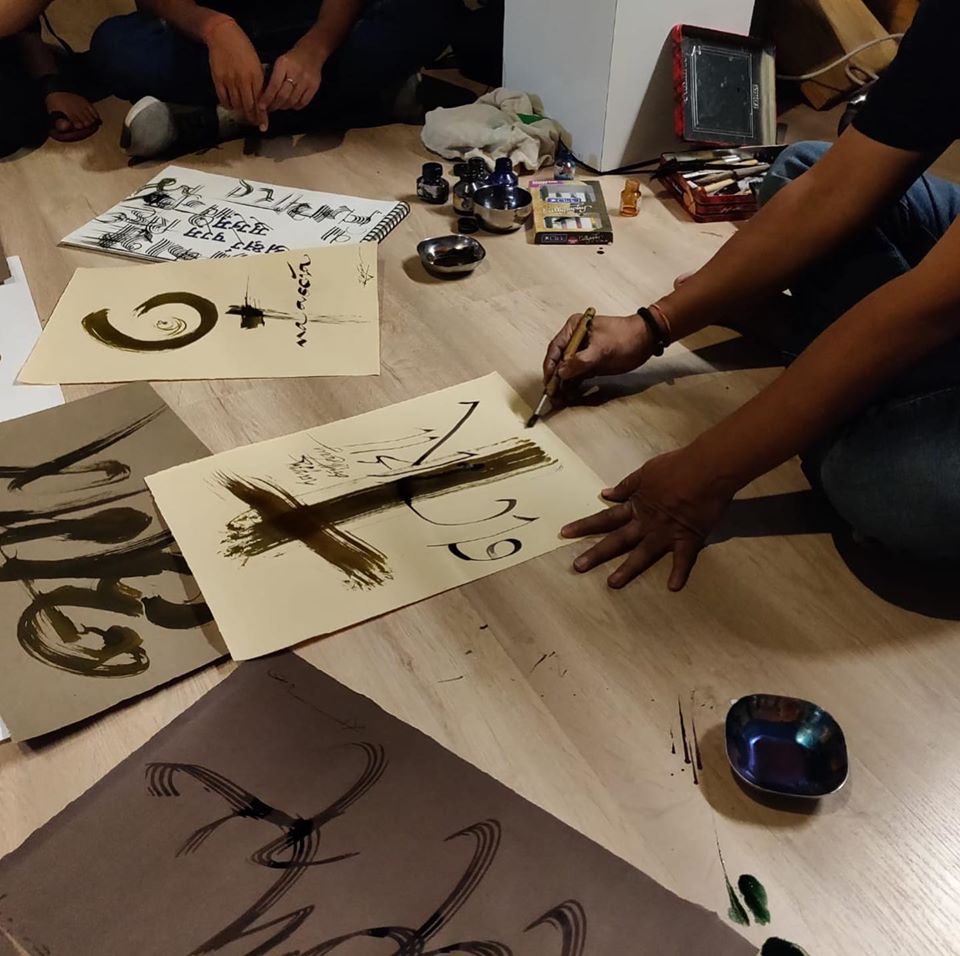 Gallery attendees participated in a Devanagari calligraphy workshop led by Rajeev Prakash Khare.
---
PRESS
Special coverage of exhibition by National Channel: Doordarshan (at 6:22)
click here, if video does not load
---
DELHI STREET ART
Organized a youth calligraphy workshop with Fontwala Rajeev Prakash and the members of Delhi Street Art (DSA). Read about DSA here the city is their canvas.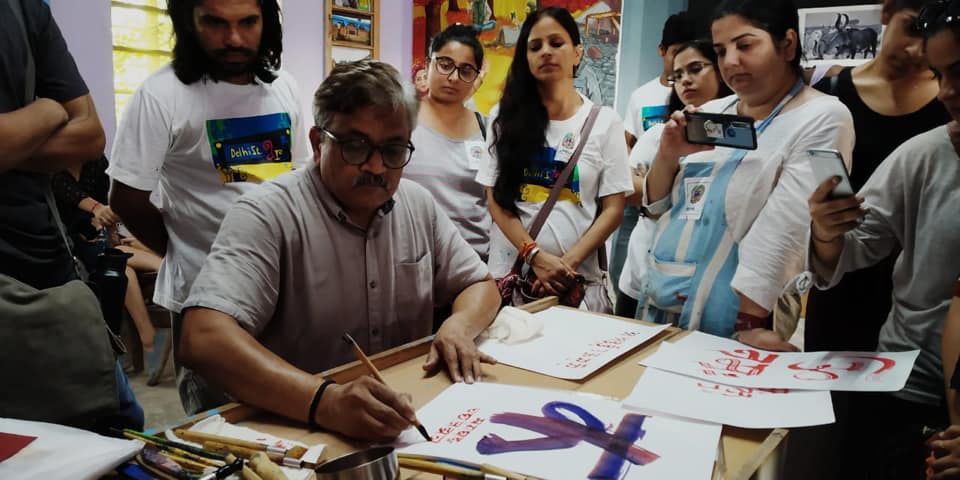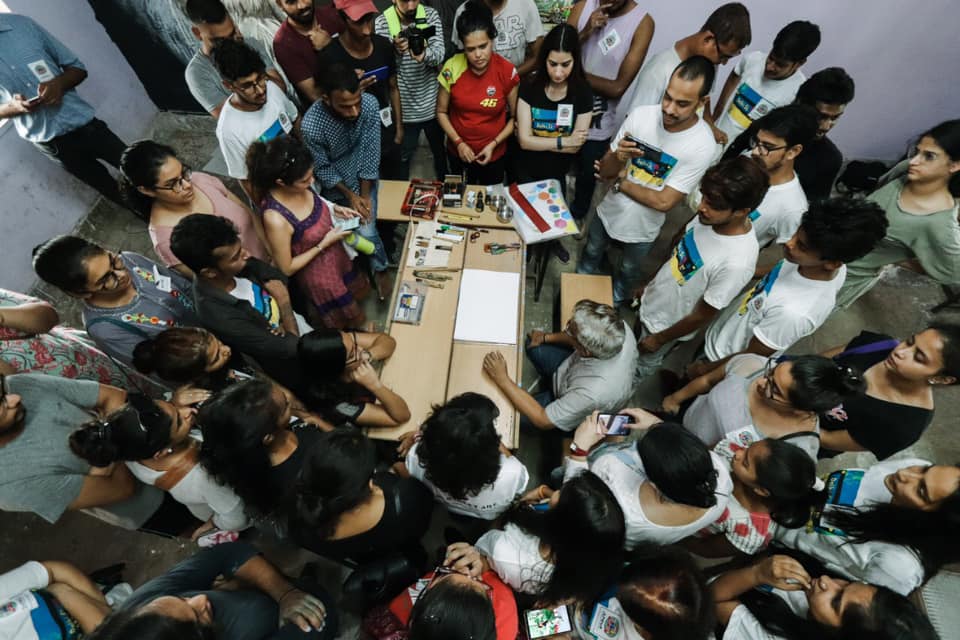 Photos courtsey of Delhi Street Art.
---
visit website for fontwala. Read blog
Social Media